Navigate:
Project Owner: Paul
Started: 2006

This is an add on module for the Universal Controller.
It provides 8 Slider analugue inputs 8 push buttons and 24 LEDs. It is ment to be used to from controlling light dimmers.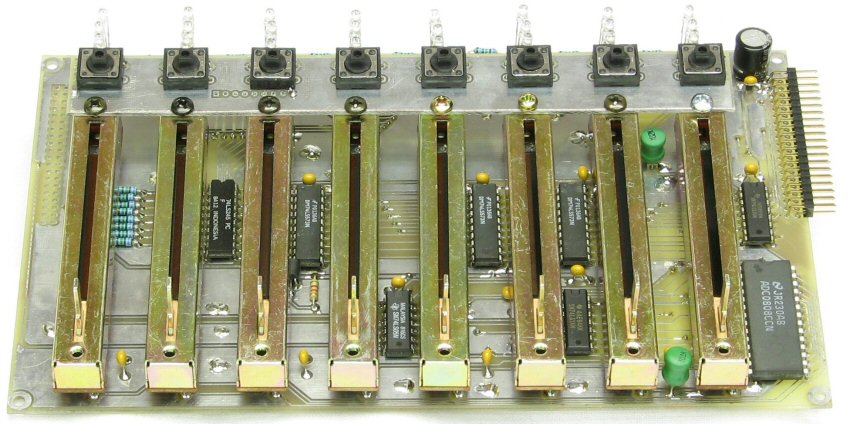 Shown below connected to Universal Controller.
Universal Controller will auto detect it and enable the relevant ADC scanning code and light dimmer features.

This project has been viewed 6790 times.