Navigate:
Project Owner: Paul
Started: 2004
Completed: 2005
External Firewire 800 Hard Disc Enclosure. I made 3 of these 2 firewire and 1 USB2. The yellow box originally contained an industrial electronic timer thing, its also a perfect fit for a CD/DVD drive.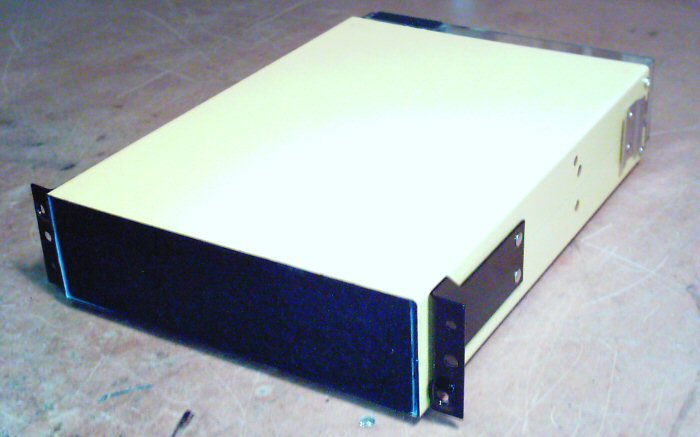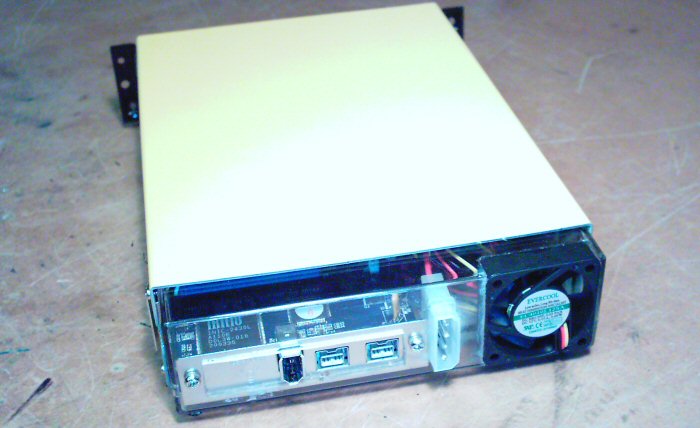 Below: The internal frame holds the Hard disk and slides in the front of the yellow case.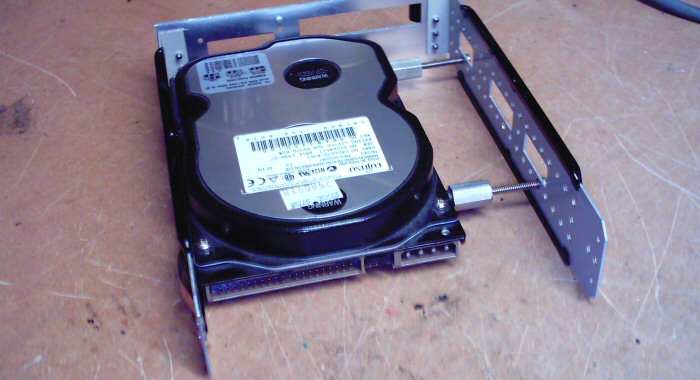 Below: The original plastic front cover was turned into a back cover for mounting the bridge board and fan.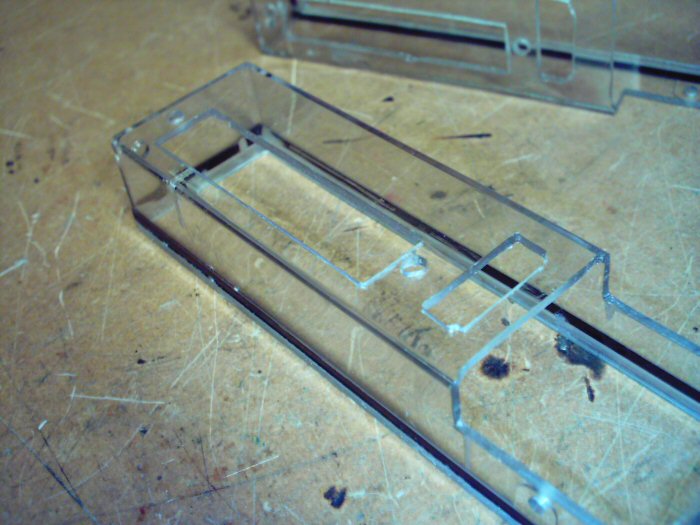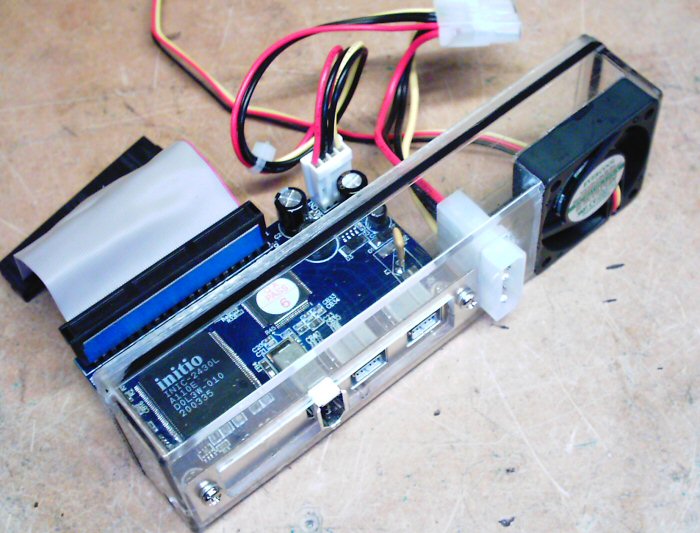 This project has been viewed 7705 times.